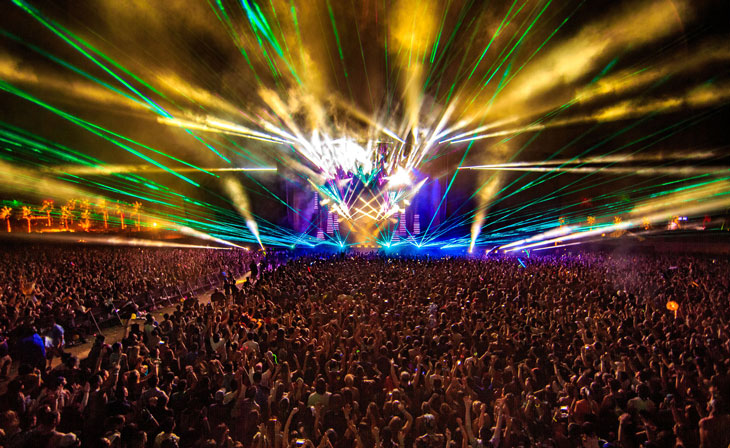 XLIVE, the live event production conference, hits Las Vegas, Nevada, December 5th -7th, 2016, at the Tropicana Hotel & Casino. Uniting events previously known as the International Music Festival Conference (IMFCON) and the International Film Festival Summit (IFFS), XLIVE 2016 will be host to over 140 guest speakers, more than 80 exhibitors and some 40+ interactive sessions. This event promises to transform the perspective and understanding of festival producers, providing them with the latest approaches they can use to elevate their event production and heighten their attendees' experience.
With the industry's heavy hitters in one spot, XLIVE's 13th annual conference will see the festival community come together to share and create in a collaborative space. Attendees can explore the latest trends and exchange ideas about achieving success in the rapidly evolving phenomenon of large scale gatherings.
XLIVE 2016 attendees will be treated to a plethora of interactive spaces in the Exhibit Hall, along with opportunities for networking and education. The game changers from over 100 of the most innovative companies in the live event industry, will be on hand to talk about the latest tools and services that will take festival operations, marketing, and fan engagement strategies to the next level.
Here are just some of the industry leaders who will be sharing their insights at the conference:
Live Nation VP, Strategic Initiatives, Tobias Ekman
AEG Senior Vice President, Global Partnerships, Mark Faber
Creative Artists Agency Head - CAA Culinary, Andrew Chason
AEG/Goldenvoice VP of Global Partnerships, Caroline Frye Burruss
Eventbrite Co-Founder & CEO, Julia Hartz
Red Frog Events Co-CEO, Ryan Kunkel
The Innovation/Startup   will give emerging companies a forum to demo the next generation of event solutions and technology. Tech enthusiasts can spend time playing around in the newly-designed Virtual Reality/Augmented Reality Lab, where they'll experience the latest in VR/AR technology and witness firsthand how these tools can transform future productions.
After learning about new products and solutions, taking advantage of industry expertise and exchanging ideas in the Exhibit Hall, attendees can stop and recharge at Refreshment Row where they can enjoy a beverage while continuing to take in the experience. In the Live Lounge area, attendees can sync up playlists and share favorite music with longtime and new friends – a perfect place to network in a relaxed environment complete with charging stations for laptops and mobile devices.
For more information and/or to register for the convention, check out the XLIVE website and be sure to like the XLIVE Facebook page to stay up to date on the latest news and speaker announcements.