How Does Technology Change Music?
As the speed of technological innovations increase exponentially, the integration of these advances among all aspects of daily society are evident in large amounts. From medicine to music, the melding of these sometimes disparate mediums can be advantageous and sometimes not. Typically, the market dictates by way of sales and popularity. Below, is a view of some on the horizon.
AI for Musicians
While robots might not be replacing musicians anytime soon, but artificial intelligence is making headway in the music industry. Companies like Jukedeck and Looplabs are giving the power of creating live music a something that is not living at all. The AI can select the tempo, beat and all the other components of the song; perhaps frighteningly, the results are not half bad.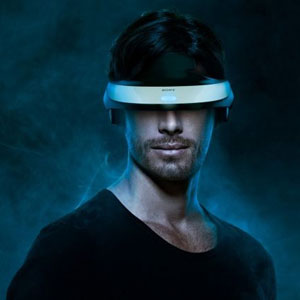 Social Networking
Finding really cool new music is not an easy thing, and great friends, even harder. But the Crowdmix app (available in the app store) bundles the two, letting people discover music through friends and friends via music. The yet-to-be launched portal is backed by industry biggies and has a lot of money riding on it. However, it will be facing a big challenge from established streaming services, which are focusing on making their platforms more social.
Virtual Reality
Jaunt is one of the startups that has left a mark in the space of Virtual Reality and music. It has already turned live concerts into VR videos and monetized it. A heavily funded startup, it has signed a deal with Revolt TV to create VR concerts for many other performers as well. With its client base increasing, it is all set to revolutionize how people consume live music.
Magic Leap, another company in the virtual reality/augmented reality space, is also making waves, having generated $542 million in funding from Google in 2014 and hiring Rio Caraeff, the former CEO of Vevo as their Chief Content Officer. As a result, industry watchers speculate that music will form a big component of any new technology from Magic Leap.
Syncing Music and Medicine
This is a brand new approach to music that the startup The Sync Project has taken. Backed by the ex-head of the design team at Nokia, Marko Ahtisaari, the idea of the venture is "to develop music as medicine." It is already known that music has a powerful impact on the brain. It can create neural networks that affect memory, learning, cognitive abilities, and so on. The power of music can be helpful in assisting people with insomnia, anxiety, stress and other medical problems. Listening to music for healing, who would not be up for that?