Gwen Stefani – This is What the Truth Feels Like
This is What the Truth Feels Like is, without doubt, a 2016 pop-rock album. Upon starting the record, I was worried the pseudo-Beyoncé track "Misery"—with its barren landscape of ambient drones, distant instrumentation, and breathy too-perfect vocals—would be mediocre and come with excessive production, heavy influence from electronic dance music and dubstep, and an over-emphasis on the vocals. Fortunately, however, Gwen Stefani loves ′80s heartbreak albums and has such a storied career across a wide enough swath of musical territory that the album never sinks to monotonous boredom. Indeed, the result is a wonderful slice of pop, albeit with some emotional missteps.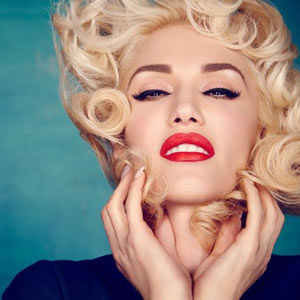 The first track notwithstanding, there is considerable variety of influence and style. "Where Would I Be" recalls Stefani's days in No Doubt with its ska-influenced guitar and swinging beats. The sense of variety, and meshing of various genres, keeps the tracks fresh and interesting.
No two tracks sound exactly the same, which for pop music is something of an accomplishment. Borrowing so liberally from the big synth-riffs and larger than life choruses of ′80s records, while still adhering to modern pop sensibility, keeps it interesting. More than the genre changes, though, is Stefani's voice, which has a wonderfully schizophrenic quality to it—at times sounding like a bouncing bubblegum teenager; at others, sultry, and seductive; and still other times, sorrowful, hopeful, and everything in between.
Stefani gives her best impression of a 1920s jazz seductress singing about infidelity and sex.
My favorite track "Naughty" is the most extreme example. Starting with a sharp piano riff that feels like a woman's back writhing on a bed, Stefani gives her best impression of a 1920s jazz seductress singing about infidelity and sex. With no warning, Stefani jumps into a high pitched girlish bubblegum-pop voice against electronic music that recalls "Hollaback Girl," before transitioning then into a thick, bass drop with the chorus "you've been naughty." The effect is one of wonderful genre hopping. I personally adore the extended use of Theremin to double the vocal line.
I still do not love this album, though.
While Stefani mostly hits the mark, the concept—and driving theme of the record—falls far short of its target. This is a heartbreak album, and to the extent that heartbreak is a chaotic, confusing mess of emotions, the record succeeds in conveying a fluid emotional state. Having just been through a significant heartbreak myself, I relate powerfully to that sense of confusion and frustration. However, there are enough moments where that same sensibility undermines the message. Further, the shining pop confection that this album is, often creates a disconnect in the message Stefani is trying to convey. The result is a lovely, if not always emotionally resonant album.
But damn, if I don't enjoy the hell out of it
Until I'm Naughty,
7,864 out of 10,000 Rawckus Kung Fu Throwing Stars