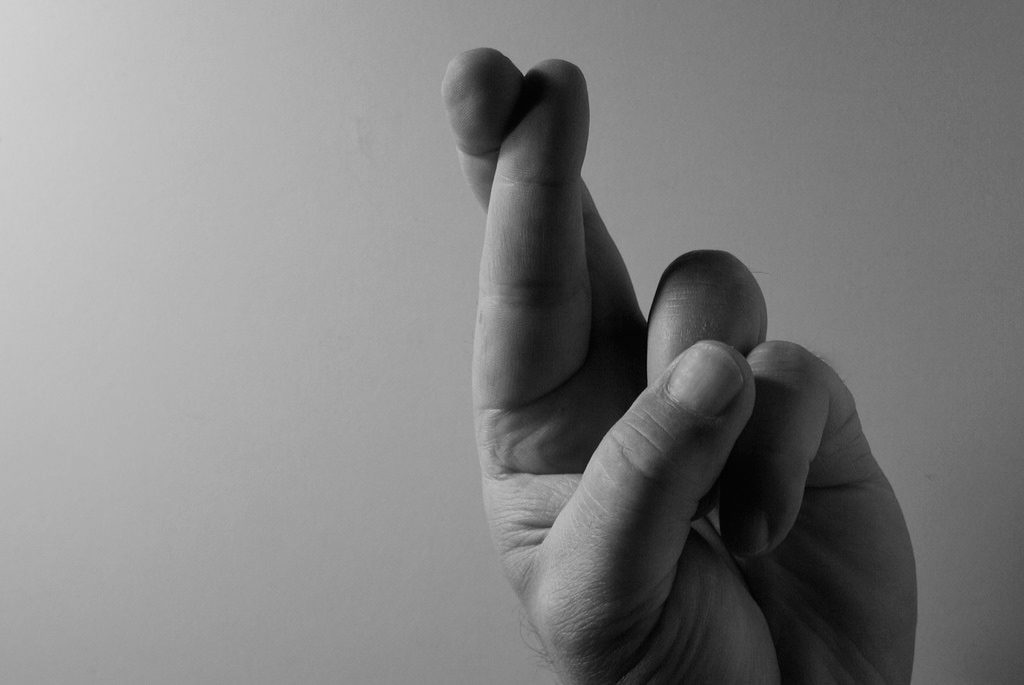 If anything good came out of 2016, it may be the music. There were new albums from musical icons like David Bowie, Leonard Cohen, and A Tribe Called Quest as well as groundbreaking projects from some of today's biggest artists. Looking ahead to 2017, it seems to be even better, with a ton of exciting albums scheduled—or rumored—to drop, starting with these 5 albums out fingers are crossed for next year.
Gorillaz—Untitled Fifth Album
With music by Damon Albarn and visuals by cartoon artist Jamie Hewlett, virtual band Gorillaz have grown from pseudo-hip hop instrumentals featuring underground rappers, to multi-genre audio-visual narratives aided by big names like Snoop Dogg and Lou Reed. For all their musical experimentation and technical growth, Gorillaz have always kept the carefree swagger that first made their colorful characters appeal to fans.
Albarn and Hewlett were quiet for some years after their fourth album, The Fall (2010), but began to resurface on social media in 2014 with interests in a follow-up project. Recording of their untitled fifth album is said to have started in September 2015, with a release date later pushed to 2017. No material beyond artwork has been released, but Albarn has been very open about recording on his social media feeds, with promises that the album is nearly finished. Hewlett has assured fans that this new project will be "really fucking special."
Madvillain—Untitled Second Album
Madvillain, the collaboration of rapper MF DOOM and producer Madlib, released their debut album Madvillainy in 2004. Since described as one of the best underground hip hop albums of all time—and one of the best albums of the decade—Madvillainy was the perfect blend of DOOM's structurally dense and off-kilter lyrics and Madlib's inverted-jazz production. Both artists have continued their own careers and various collaborations, but the work on the Madvillainy followup has been on and off.
The silence was broken this December by the official release of the 7" vinyl of the track "Avalanche," which was first leaked online in 2011 with another track, "Victory Lap". The single, released by Madlib's own record label, Madlib Invazion, recalls Madlib's solo reworking of the entirety of Madvillainy with Madvillainy 2: The Madlib Remix, but it could also suggest 2017 as the duo's long-awaited emergence.
Lorde—Untitled Second Album
It's hard to believe New Zealand singer-songwriter Lorde was just 16 when she released her debut album Pure Heroine (2013), a dreamy collection of electropop tracks told with an unsettlingly wise and smoky voice. Megahit single "Royals" led the charge for four other singles from the album, an impressive feat for a newcomer to the music industry, and a note of success that led many to eagerly await a followup album.
This past November, just before her twentieth birthday, Lorde wrote a lengthy post on her Facebook feed regarding her explosive popularity and the changes to her life since. Describing Pure Heroine as "enshrining teenage glory", she declared her next album would cover everything since and "what comes next," with details to be released "very soon."
Childish Gambino and Chance the Rapper—mixtape
Collaborations between Childish Gambino (a.k.a. Donald Glover) and Chance the Rapper stretch back to 2012, with both performers appearing on each other's albums whether in full verses (Chance in "They Don't Like Me," Gambino in "Favourite Song") or simple hook samples (Chance in "Worst Guys" off Gambino's Because the Internet). The two have crossed paths since the starts of their careers, but in 2014, Gambino tweeted hints about a full collaborative EP. In 2014, Gambino tweeted a statement about the mixtape being unfinished. In a Reddit AMA (Ask Me Anything) in 2016, Chance reconfirmed the mixtapes existence.
Considering recording of the EP may have started three years ago, both artists have grown and changed significantly since. 2016 saw Chance's self-released mixtape Coloring Book—an album with gospel influences and a huge list of weighty collaborators—as well as Gambino's "Awaken, My Love!", a neo-soul/funk albums that completely forgoes rapping. Still, both are perhaps at the peak of their popularity, so a true throwback collaboration would be a move both smart and endearing to fans.
Zack de la Rocha's Solo Album
Even if you don't know Zack de la Rocha, you've probably heard his political agenda shouted at you. The frontman of rap-rock icons Rage Against the Machine has been notably absent from the band's recent partial-reunion through the supergroup Prophets of Rage (consisting of the other three members of the band, two from Public Enemy, and rapper B-Real). Turns out, while Prophets of Rage have been reliving days gone by, de la Rocha has been pushing forward with his own solo album.
This past September, de la Rocha released the explosive single "Digging for Windows", featuring a new, distorted electronic sound a la Death Grips, and familiarly angry vocals. The full album is said to come out 2017, with contributions from the likes of producer El-P, DJ Shadow, Questlove, and Trent Reznor.